Have you noticed? It may just be my interest in new uses for natural woods and reclaimed items. I am seeing these unique, one of a kind 'Appetizer' Serving Trays being used in swanky restaurants, easy-going cafes, displays in stores….you name it. They are becoming very popular in magazines as ways to display food, candles and lots of different products. I like these because they can be put use in many occasions – outdoors for gatherings, for desserts, or a romantic wine and cheese evening on the terrace.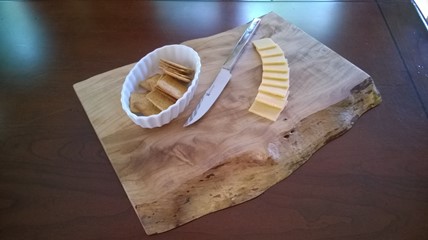 I had a lot of small maple, madrona, and other hardwood boards that are too narrow for full-sized trays. Smaller appetizer-sized trays are the perfect use. I like to use the live-edge sides of these boards, cutting them to about 12″-16″ long and milling them to 1 ½" thickness. I then route in finger holds at each end to ease carrying the loaded tray.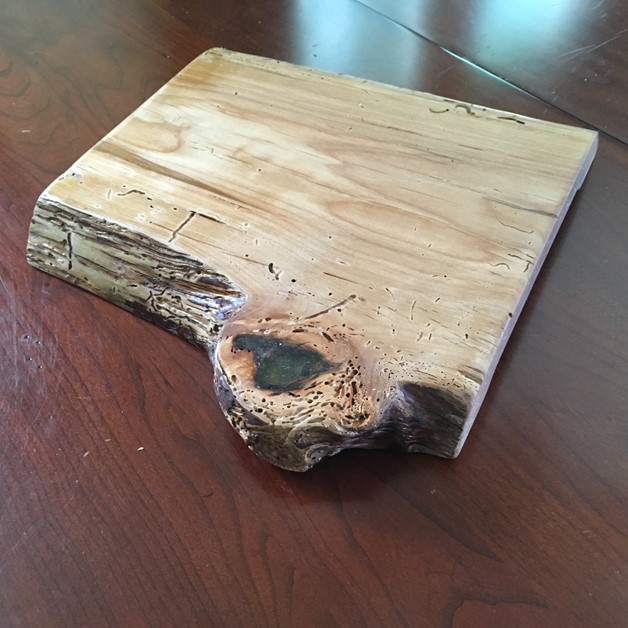 These make perfect gifts or used for parties and even as wedding buffet displays. Each is as different as the slice of wood from which they originated. I finish them in hand-rubbed, food-safe oils and beeswax. What do you think?
Available at our Amazon Handmade Store – Melchert Road Woodcraft