We dragged cooler weather down to California and broke their 100+ degree days. It cooled into the 80s while visiting family for a week. As the weather threatened to warm back up, we decided to head to the coast and go home via Oregon beaches. We headed from Oroville, at the base of the Sierra foothills, across the northern Calif valley. The trip plan was south to Yuba City then west on Hwy 20 to Clear Lake and on to Hwy 101.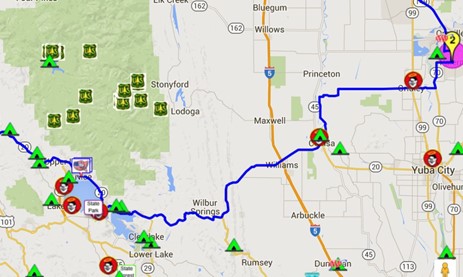 Well now…that is a cool map showing places to camp, rest stops, even pet hospitals! What is it? I found RV Trip Wizard which is a great planning tool that weaves in routes and stays. It allows me to prioritize the types of campgrounds I want to see and even gives a driving radius I can set to 4 hours. Check it out! I used to use Street and Trips by MS, but alas, they quit supporting it.

Hwy 20 was a pretty drive through Colusa, a picturesque farming town with a great central town. The farmlands were well tended and gave us some great views as we headed to Clear Lake. I had never been to Clear lake but it looked like an oasis in a hot part for the state. A mix of small towns, houses and vacation places lined the lake. Once on Hwy 101, we planned a stop at the Benbow KOA. A typical KOA place with a pool, full hookups, cabins, and E$$pensive! They even charged for the dog….I guess someone has to pay for the baggies on the pole. But this was a good stopping point near Garberville. The dog loved that it had a small river flowing through the campground. A perfect way to stretch the legs.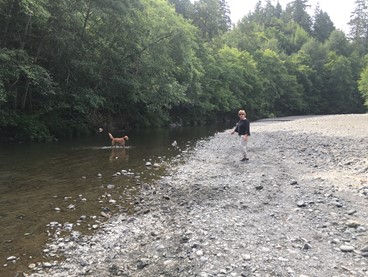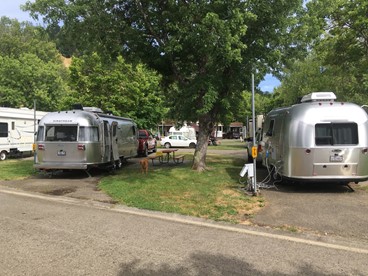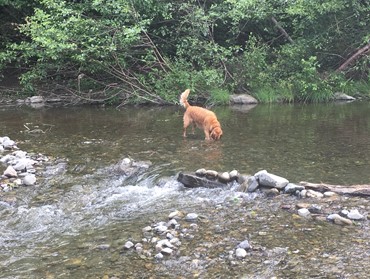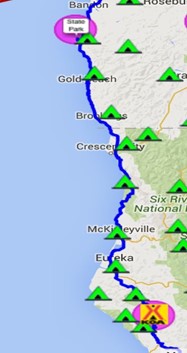 The drive through the Redwoods is one amazing drive. Just the immensity of the trees is worth quiet reflection. Hwy 101 is considerably easier to navigate while towing than Hwy-1 is. It may not have the views but we needed to get to the Oregon coast sometime today so the quicker route it is. Once to Eureka, the Hwy hugs the coast to Crescent City. The views are amazing. I just wish I had a chauffeur so I could see more as we twisted and turned our way north. Southbound would have been easier for the many turnouts and vistas to stop and see the coastline. Somehow, crossing traffic to dive into a vista point, dragging a trailer, is not a recommended maneuver.

Our trip north takes us through small towns and fishing villages. Once crossing over to Oregon, we immediately start looking for Myrtle wood and salt water taffy joints. Kitschy stuff found all along the coast of Oregon.

Our next stop is at Cape Blanco State Park. Never been there but wow! We definitely should have planned a couple more days here. There is a lot to see and do including hikes, investigating the lighthouse, and visiting the nearby towns. We didn't do the place justice on this trip, so we must plan another.

Cape Blanco State Park has large, private spaces, friendly staff, electrical and water hookups, but their pumping station was not working. There are hikes out to a bluff overlooking the beach and waves and another that heads over to the lighthouse. We caught a couple of hang gliders above the bluff on a bright, clear afternoon. The bluff was also spotted with a variety of wild plants and flowers.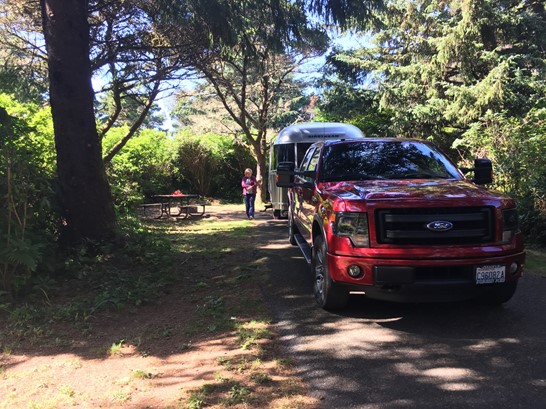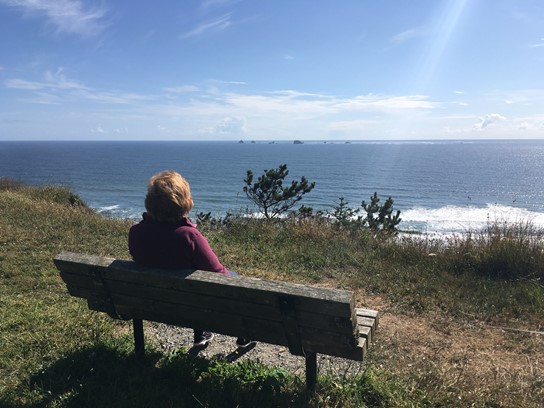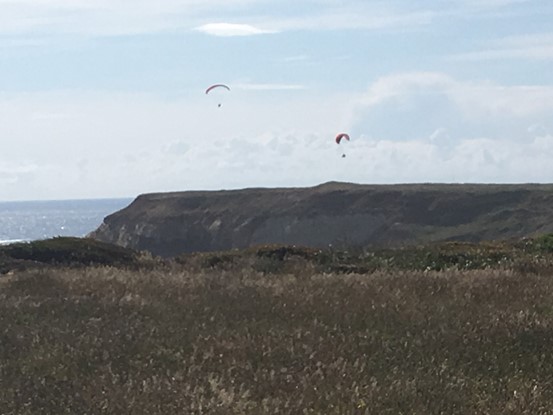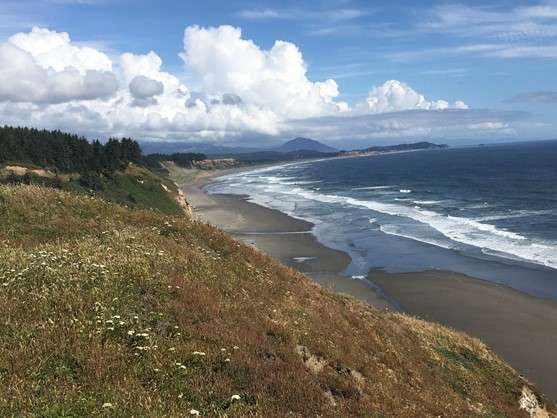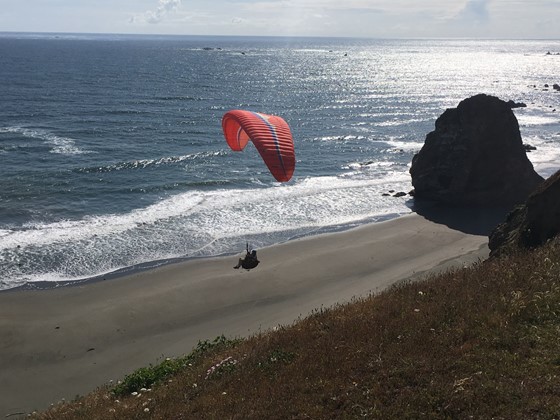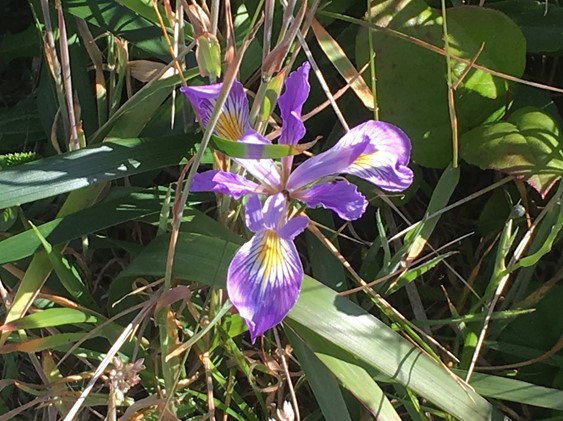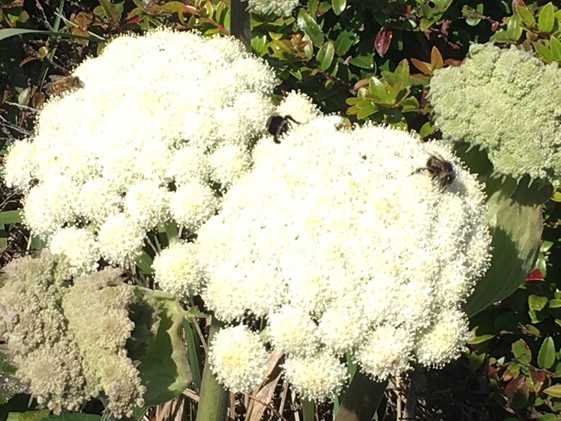 Our last stop was a place we visited many times before and love to come for dinner and strolling the town – Cannon Beach. We specifically wanted to stay at the RV Resort at Cannon Beach. We stopped by once before, without our trailer, and made a note of it for a later trip. So off we went.

The drive was ….well…. interesting and long. I don't think we found a single bridge that wasn't having some work done to it. That slowed traffic but it was light. Some of the drive was on very winding turns overlooking the ocean. There are plenty of places to stop and rest and there are a couple of casinos that had big parking areas for RVs. Great to get a latte and a quick bite to eat.

The RV Resort at Cannon Beach has a great crew that were very helpful. An indoor swimming pool and spa felt great after the long drive. The resort had undergone upgrades to their sites but the grass has grown back. I appreciated the ability to get gas on site and not have to travel far for it. The sites are small but the people were great….fun to watch the families of small kids who played on the playset or running to their grandparents trailers. In the town, we always try to eat at Ecola Seafoods, a family run place that has great, fresh fish and water for the pup.

Oh and don't forget "Frosty Paws" (Purina). A great treat for those furry kids on the trip.